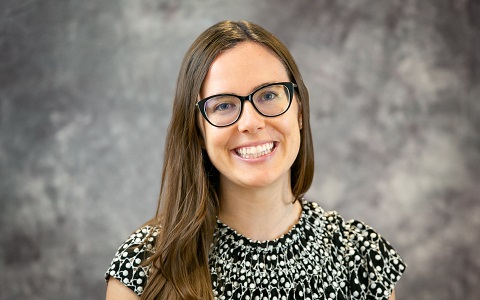 Eva Larson PA-C
Physician Assistant
Eva Larson, PA-C
Eva Larson completed her undergraduate degree at Johns Hopkins University in Public Health Studies with a minor in Psychology. During her studies in Baltimore, she performed research in psychology with a focus on cognition and child development. Then, she went on to complete her Masters of Science in Physician Assistant Studies at Loma Linda University. She graduated with honors, received the Allied Health Professions Chair Award, and was inducted into the Pi Alpha National Honor Society.
Upon graduation, she started her career in primary care in Los Angeles, California working with an underserved population at a Federally Qualified Health Center. Her experience in family medicine is integral in her ability to manage medical comorbidities and provide whole-person care.
She has a particular interest in the treatment of eating disorders as well as mood and anxiety disorders in children, adolescents, and adults. She is a firm believer in continuing education and employs innovative techniques such as psycho-genomic testing and intranasal ketamine in treatment-resistant conditions. She believes that psychotherapy is an integral part of psychiatric care, and integrates therapeutics techniques in her patient's treatment. She also understands the importance of collaborative care and works with patient therapists, dietitians, and other healthcare practitioners where appropriate.
Eva takes a holistic approach to ensure patients' physical, mental, behavioral, and social well-being are all addressed. Eva is passionate about psychoeducation and mental health awareness. She aims to empower patients so they can be active participants in medical decision making
About Harbor Psychiatry & Mental Health
We believe outstanding healthcare is delivered when we merge the science of medicine with the compassion of our hearts. We refer to this as "head and heart together," inspiring constant improvement and lasting success.
Psychiatrists Orange County CA
Psychologists Orange County CA