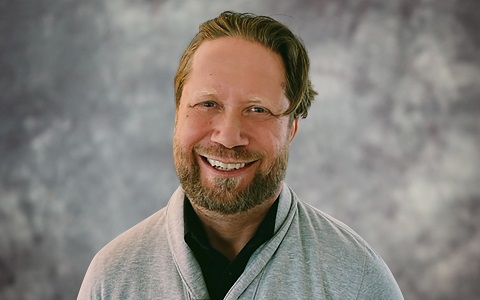 Todd Andrews, Psy.D
Psychologist
Todd Andrews, Psy.D.
Dr. Todd Andrews, Psy.D, has over 13 years of clinical supervision experience in addition to professional training in mindfulness, meditation and yoga. These skills are incorporated in treatment and clinical case management, as well as in therapeutic models. Dr. Andrews had a wide scope of experience in community mental health, sliding scale clinics and schools. Prior to joining Harbor Psychiatry, Dr. Andrews served 7 years as both Training Director and Supervising Clinical Psychologist at a community mental health clinic in a highly impacted neighborhood in San Francisco. While there, he worked with adults doing both clinical case management as well as therapy alongside a team of psychiatrists and other case managers and therapists while also supervising psychology intern students.
Dr. Andrews' focus is in compassion-based therapy approaches with extensive experience working with trauma. He has experience using Dialectic Behavior Therapy (DBT), Acceptance and Commitment Therapy (ACT), and is trained to work with Eye Movement Desensitization and Reprocessing (EMDR). He is skilled in working with a wide range of disorders including depression, anxiety, PTSD, personality and clients with dual diagnosis.
The heart of Dr. Andrew's practice comes from creating a therapeutic alliance based in trust and clear communication. His clinical approach is grounded in: feminism, existential psychology multi-culturalism and queer theory. This includes working with adults, adolescents, non-binary and genderqueer people (NBGQ), marginalized and formally incarcerated persons.
In his years in community mental health as well as in school and other settings, Dr. Andrew's believes that it is vitally important for a client to get exceptional support in therapy as well as the need for them to cultivate and grow their own networks of support. This allows the growth from therapy to be sustainable and for the client to move towards their goals, while imparting life-long skills.
Dr. Andrews completed a Doctoral Degree in Clinical Psychology in 2011 from the California Institute of Integral Studies.  Dr. Andrews also holds a Masters' Degree in Clinical Psychology from St Mary's Minnesota which he completed in 2005. In 2000, he completed a Bachelors' Degree from Marlboro College in American Studies with a focus on masculinity.
About Harbor Psychiatry & Mental Health
We believe outstanding healthcare is delivered when we merge the science of medicine with the compassion of our hearts. We refer to this as "head and heart together," inspiring constant improvement and lasting success.
Psychiatrists Orange County CA
Psychologists Orange County CA