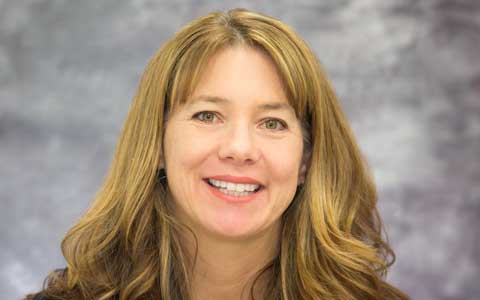 Cathy Francis, Psy.D.
Psycologist
Cathy Francis, Psy.D.
Dr. Cathy Francis, Psy.D. has over 20 years of clinical experience across a variety of settings including outpatient specialty clinics, crisis intervention, inpatient psychiatry, and private practice. Prior to joining Harbor Psychiatry, Dr. Francis served as Director of Social Services at St. Joseph's Behavioral Health Center. Beginning 2005 she oversaw the management and coordination of the social services team, while training staff in Dialectical Behavioral Therapy (DBT) and providing supervision to interns and trainees.
Dr. Francis emphasizes a more integrative, dynamic, and holistic approach to mental health. She strives to create a supportive space to foster self-exploration and emotional growth. She is particularly concerned with helping her clients "add life to years, and not only years to life." Her approach encourages the mutual development of goals for therapy and development of important skills to help clients better navigate through life's many ups and downs.
Dr. Francis works with individuals, couples and children and their families and utilizes a wide range of therapeutic modalities including Cognitive Behavioral Therapy and Dialectical Behavioral Therapy. Additional areas of expertise include Maternal Mental Health and Crisis Intervention. Dr. Francis has also taught psychology classes at National University in Stockton, California. She has provided clinical and administrative supervision to graduate students completing a master degree in Marriage & Family Therapy (MFT) as well Social Work (MSW).
Dr. Francis also has considerable experience working with children and adolescents. From 2001 to 2005 she worked primarily with children and their families providing school based crisis and mental health counseling. There she developed anti-bullying curriculum and was responsible for the training of new clinicians.
Dr. Francis completed a Doctoral Degree in Clinical Psychology at California Southern University. Dr. Francis also holds a Masters Degree in Marriage and Family Therapy which she completed in 1998 at Western Seminary. In 1993 She completed a Bachelor's Degree in Speech Communication at California State University.
About Harbor Psychiatry & Mental Health
We believe outstanding healthcare is delivered when we merge the science of medicine with the compassion of our hearts. We refer to this as "head and heart together," inspiring constant improvement and lasting success.
Psychiatrists Orange County CA
Psychologists Orange County CA