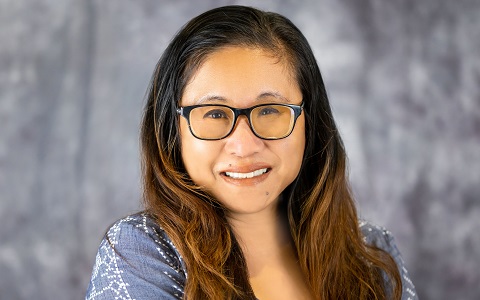 Dr. Mary Tagle, Psy.D.
Psychologist
Mary Tagle, Psy.D.
Dr. Mary Tagle, Psy.D., has completed a Doctoral Degree in Clinical Psychology at the American School of Professional Psychology. She also holds a Master's Degree in Psychology from Pepperdine University and a Bachelor's Degree in Psychology from California State University, Long Beach.
Dr. Tagle works with individuals of diverse ages and cultural backgrounds. She provides therapy for adults, adolescents, children, and their families, utilizing a wide range of therapeutic modalities, including Cognitive Behavioral Therapy, Dialectical Behavioral Therapy, Acceptance and Commitment Therapy, Person-Centered Therapy, Family Systems, and Trauma-Focused Cognitive Behavioral Therapy. She has strong experience in treating mental health disorders such as depression, anxiety, ADHD, life transitions, borderline personality disorder, panic attacks, Autism, OCD, Schizophrenia, and addiction.
With over 10 years of therapy/counseling experience in various settings, including outpatient specialty clinics, inpatient psychiatry, and private practice, Dr. Tagle brings a wealth of expertise. Prior to joining Harbor Psychiatry, she worked at Resilience Psychological Services in Los Angeles, where she was trained in Dialectical Behavior Therapy, Acceptance and Commitment Therapy, mindfulness therapy, and Family Systems Therapy. From 2015, she worked at Children's Institute of Los Angeles, specializing in Trauma-Focused Cognitive Behavioral Therapy with children. In 2014, she provided Cognitive Behavioral Therapy for at-risk adolescents at Long Beach Job Corps.
Dr. Tagle emphasizes an integrative, eclectic, behavioral, dynamic, and holistic approach to mental health. She incorporates mindfulness and meditation techniques as well as exercise into her practice. Her aim is to create a supportive and empowering space for clients, fostering self-exploration, emotional growth, and unconditional self-acceptance and self-worth. She particularly focuses on helping patients proactively heal from their mental health challenges by assigning therapeutic exercises between sessions. Her approach encourages the development of healthy and resilient coping skills to navigate the stress and challenges of each patient's life journey.
About Harbor Psychiatry & Mental Health
We believe outstanding healthcare is delivered when we merge the science of medicine with the compassion of our hearts. We refer to this as "head and heart together," inspiring constant improvement and lasting success.
Psychiatrists Orange County CA
Psychologists Orange County CA