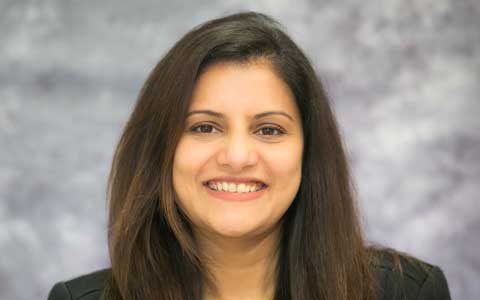 Shilpa Diwan MD, MPH
Psychiatrist
Geriatric Specialist
Shilpa Diwan MD, MPH
Dr. Shilpa Diwan is a Board-Certified Adult Psychiatrist and fellowship trained in Geriatric psychiatry. She brings forth many years of clinical and research experience. In 2009 Dr. Diwan completed a Fellowship in Geriatric Psychiatry at Northwestern University in Chicago. In 2008 she completed Adult Psychiatry Residency at State University of New York, Downstate Medical Center where she was the chief resident for research, academics, and portfolio development. In 2004 she received a Master's in Public Health (MPH) at the University of North Carolina. In 2000 she completed medical school at one of the top medical schools in Mumbai, India.
As a Geriatric Psychiatrist, Dr. Diwan sub-specializes in treating older adults with psychiatric conditions. Some of which include depression, anxiety, insomnia, behavioral and mood disturbances related to Alzheimer's Disease. Dr. Diwan also treats adults with all types of conditions including ADD/ADHD, depression, anxiety, insomnia, mood and psychotic disorders.
Dr. Diwan emphasizes therapy, nutrition and lifestyle changes as being integral and primary to achieving one's treatment goals. With use of psychiatric medications; she takes a patient- centered approach to emphasize each patient's unique needs and priorities and customizes a treatment plan. When necessary, she considers treatment with use of minimal but effective amounts of psychiatric medication. Conservative with use of psychiatric medications, she employs an integrative and collaborative approach and utilizes the most recent medical advances in psychiatry. By employing genomic testing, extensive psychological testing and labs she can best determine what medication will work best for a patient.
Prior to joining Harbor Psychiatry and Mental Health. Dr. Diwan worked at Kaiser Permanente as an adult and geriatric psychiatrist. While living in Chicago Dr. Diwan worked in private practice where she had the opportunity to build valuable experience in treatment of very common psychiatric conditions including depression, anxiety, bipolar disorder and Adult ADD/ADHD.
During residency Dr. Diwan's research interest included depression and schizophrenia in older adult and the enhancement of quality of life for older patients with these conditions. She has several publications and presentations in this area.
About Harbor Psychiatry & Mental Health
We believe outstanding healthcare is delivered when we merge the science of medicine with the compassion of our hearts. We refer to this as "head and heart together," inspiring constant improvement and lasting success.
Psychiatrists Orange County CA
Psychologists Orange County CA