What Is Treatment-Resistant Depression?
Chronic depression or treatment-resistant depression is depression that has failed to respond to at least 3 antidepressant medications from different drug classes. If your primary care doctor prescribed antidepressants and your depression symptoms continue despite treatment, ask your doctor if he or she can recommend a health care provider who specializes in diagnosing and treating treatment-resistant depression. One of the medications used to treat this condition is Ketamine. Ketamine is used for rapid relief of hard-to-treat depressive symptoms and its effects can last from days to weeks. Usually, it's given in decreasing frequencies over several weeks. The FDA approved a nasal spray form called Esketamine (Spravato) that's given in a physician's office or a clinic under the supervision of a health care provider to monitor for possible serious side effects and because of the potential for abuse and misuse.
Harbor Psychiatry & Mental Health is a Certified Ketamine Clinic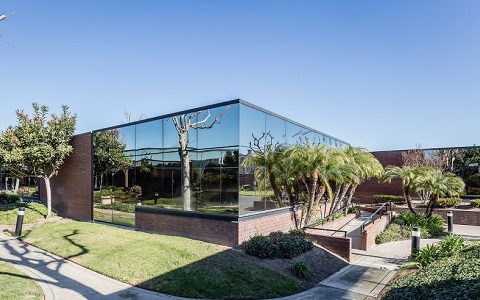 At Harbor Psychiatry & Mental Health, we believe that outstanding healthcare is delivered when we merge the science of medicine with the compassion of our hearts. We refer to this as "head and heart together", inspiring constant improvement and lasting success.​ Our mission is to improve access to much needed behavioral health services while taking a comprehensive, and forward-thinking approach to treatment. Our team of psychiatrists include adult, addiction, child and geriatric specialists who work closely with board-certified psychiatric advanced practitioners, as well as doctoral level psychologists. Harbor Psychiatry & Mental Health is in-network with most insurance carriers.
Spravato for Chronic Depression
What is Spravato?
Spravato Nasal Spray is a new FDA approved medication for the treatment of chronic depression in adults. Please fill out the form to download our patient guide to get more information on this medication, who is the right candidate, treatment options, and potential side effects.
Talk to your doctor to see if Spravato is right for you.
Please note that Spravato can only be administered in a medically supervised healthcare setting that has been recognized as a certified treatment center.
Need more info?
Download Spravato Patient Guide
About Harbor Psychiatry & Mental Health
We believe outstanding healthcare is delivered when we merge the science of medicine with the compassion of our hearts. We refer to this as "head and heart together," inspiring constant improvement and lasting success.
Psychiatrists Orange County CA
Psychologists Orange County CA