Integrative Mental Health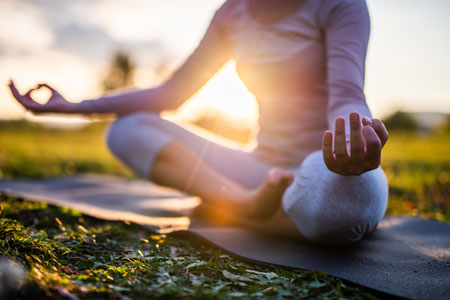 Mental health is dependent on many factors other than just the thoughts you are experiencing. Everything from your environment, diet, activity level and interactions with other people alter your brain chemistry and mental health. We emphasize the importance of an integrative mental health treatment plan that includes more than just medication.
We incorporate the use of a full-spectrum plan that helps patients fight mental illness, and keep it controlled for many years to come. To achieve this we encourage focusing on important aspects of your overall health including self-awareness, psycho-education, diet, exercise, and even your interpersonal interactions and relationships. Being mentally sound requires an overall healthy lifestyle.
The Integrative Approach
An integrated approach to mental health treatment involves helping patients feel more self-aware and in control of all aspects of their lives. It is known that taking steps to better your daily habits, fitness, and diet have a significant impact on mental health and confidence. Some of the defining factors of this method of treatment involve:
– Self-Awareness
Patients benefit from understanding how and why they feel the way they do. Most often, understanding that you can take simple, daily steps to begin feeling more positive can be a momentous way to start down a healthier path.
– Psycho-education
We always make sure to educate our patients and keep them up to speed at every step in the process. The best way to make sure treatment sticks and you are progressing is to make sure you understand and participate in the therapeutic process. This includes education on contributing factors to your condition such as diet, exercise, and sleep.
– Doctor-Patient Relationship
An honest and trusting relationship with your practitioner is paramount for successful treatment. If the patient and practitioner can work together and maintain a good dynamic, the treatment progresses smoothly and both parties are active participants in implementing the treatment plan. Proper mental health treatment requires a broad approach and targeted personally-tailored treatment plans. By taking a broad approach, a more complete picture of your psychological conditions can be crafted. It allows symptoms to be viewed as factors of a larger process, rather than individual problems that may be unrelated to a patient's overall health and well-being. Proper treatment does not address singular problems, but crafts a full program to treat the big picture.
About Harbor Psychiatry & Mental Health
We believe outstanding healthcare is delivered when we merge the science of medicine with the compassion of our hearts. We refer to this as "head and heart together," inspiring constant improvement and lasting success.
Psychiatrists Orange County CA
Psychologists Orange County CA