Maternal Health 
Maternal health involves the period of preconception, pregnancy, childbirth, and postpartum. At Harbor Psychiatry & Mental Health, we recognize that this time – also known as the peripartum period – is a unique time and can be a vulnerable moment for women / pregnant patients and their partners.
What is 
Perinatal Mood and Anxiety Disorder?
PMADs – Perinatal Mood and Anxiety Disorders – are the most common medical complications associated with childbirth. These disorders include Perinatal Depression, Anxiety, Obsessive Compulsive Disorder (OCD), Post Traumatic Stress Disorder (PTSD), Bipolar Disorder, and Psychosis.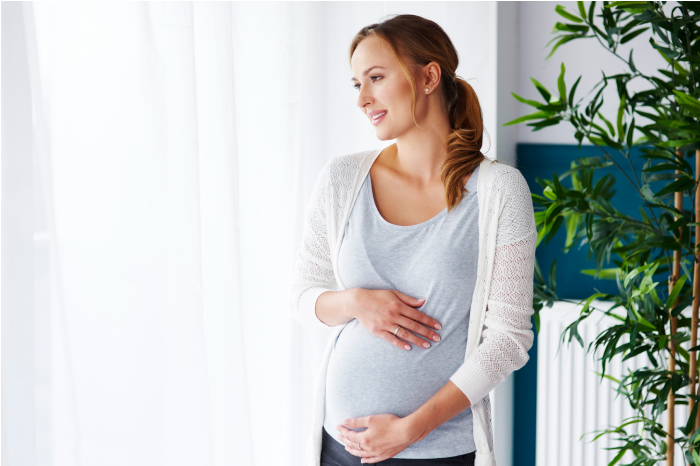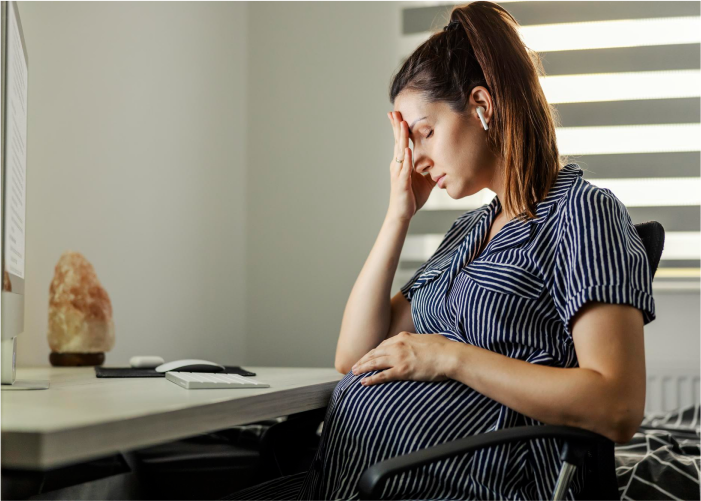 For some women, these problems may have been present before pregnancy, and for others, they may emerge for the first time during pregnancy or postpartum. Below are some common PMADs symptoms:  
Feeling sad or depressed 

 

Irritability, easily angered with those around you 

Intense guilt, shame, or regret 

 

Difficulty bonding with your baby 

 

Feeling anxious or panicky

Difficulty with eating or sleeping 

 

Upsetting thoughts that you

can't

get out of your mind

Feeling out of control or "crazy" 

 

Persistent worry/fear that you should never have become a parent

 

Concern that you may harm yourself or your baby 

 
Symptoms typically are considered concerning and may indicate a need for professional treatment, when they: 
Persist over a period of 2-3 weeks, especially after the 

initial

2-3 weeks post-childbirth

 

Interfere with daily functioning

Worsen over time, instead of

improv

ing
It is important to note that PMADs can occur in fathers / partners and adoptive parents as well. Click here and here to learn more. 
PMADs vs Baby Blues 

 
The "Baby Blues" is a term commonly used to describe the period of normal adjustment immediately following childbirth. About 50-80% of postpartum patients will experience Baby Blues; symptoms include:  
Mood swings

 

Weepiness, crying for "no reason"

 

Feelings of overwhelm and anxiety

 

Impatience or poor concentration 

 

Difficulty eating / sleeping 

 

Not feeling "like yourself"

 
The period immediately following childbirth can be a time of immense shifts in lifestyle, identity, and feelings about self / others / the world around you. To this end, it is to be expected that there will be an impact on your mood and emotions. Baby Blues usually: 
 

Go away on their own over 2-3 weeks

 

Improve over time; you will gradually feel more capable and stable

 

Don't

interfere with your general functioning or ability to bond with your baby

 
In contrast, PMADs symptoms persist for longer periods of time, interfere with functioning, and may worsen over time.
Risk Factors
There are several factors that increase a person's chance of experiencing PMADs:
History of depression, anxiety, or other mood disorders 

 

Family history of PMADs or psychiatric disorders

 

Fertility treatment history 

 

Lack of social support 

 

Stressful or volatile home environment / relationship with partner

 

Recent life stressors / changes –

eg.

illness, divorce

,

move, job change, loss, financial stress

 

Unplanned / complicated pregnancy

 

Traumatic birth experience 

 

Preterm birth or infant NICU admission 

 

Complications with breast feeding 

 

Perfectionism / unrealistic expectations 

 

Poor sleep and eating

patterns

 
Is Psychiatric Medication Safe During the Peripartum Period?
Many pregnant / postpartum patients are concerned about utilizing psychiatric medication during this period. However, there are several safe options, and the benefits of taking medicines may outweigh the risks of such treatment. 
Whenever possible, schedule an appointment with a psychiatric provider that specializes in maternal health who will work with you to make decisions that you can feel good about. 
Schedule Your Appointment
Contact Us
About Harbor Psychiatry & Mental Health
We believe outstanding healthcare is delivered when we merge the science of medicine with the compassion of our hearts. We refer to this as "head and heart together," inspiring constant improvement and lasting success.
Psychiatrists Orange County CA
Psychologists Orange County CA