Perinatal Mood and Anxiety Disorder Treatment
Maternal Mental Health
Mental health conditions – including PMADs – are the leading cause of maternal death in the United States. Perinatal Mood and Anxiety Disorder (PMAD), however, is highly treatable. With the right care, those with PMADs can continue living rewarding lives and have a fulfilling motherhood journey.  Several strategies can help prevent and treat PMADs, including:  
Early detection & intervention via 

maternal screening

 during 

prenatal, pediatric, and postpartum

 appointments

 

Therapy with licensed mental healthcare providers 

 

Psychiatric treatments, including medication during pregnancy / postpartum

 

Maintaining regular sleep and exercise schedule to boost mood

 

 

Building social support and r

ecognizing that there is hope, you are not alone, and it will get better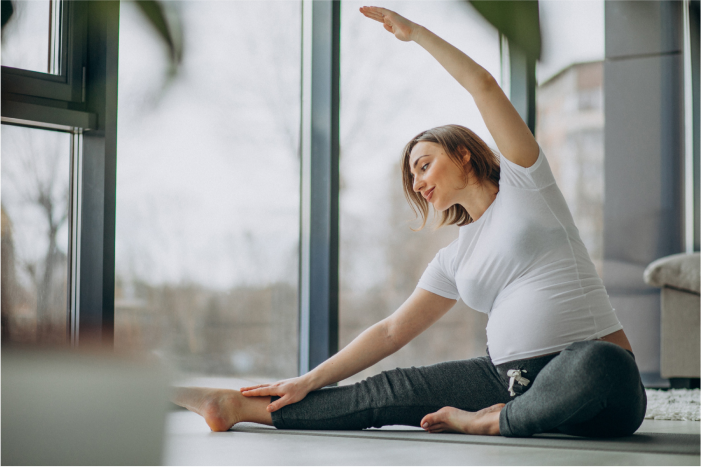 We encourage anyone with identified risk factors, PMADS symptoms, or those in need of support to seek care as soon as possible – the earlier you engage in treatment, the better! However, regardless of how long you have been struggling, we are here to help and have supported numerous patients through this journey. Our peripartum specialists can treat fathers/partners and adoptive parents with PMADS as well.
In addition to medication and/or therapy, your HPMH providers can work with you on strategies such as sleep improvements, exercise, and building social support to help improve your mental health.
Couples counseling and family therapy are also available at HPMH – life transitions such as childbirth and expanding your family are challenging, and seeking support together can strengthen the health and functioning of a couple or family unit.
Here at HPMH, we are passionate about providing comprehensive mental health care to support those struggling with psychological/psychiatric concerns during preconception, pregnancy, and postpartum. We have specialized maternal health psychiatric providers and psychologists who work together to form a wrap-around and holistic approach to care, addressing your mental health through a variety of strategies.
Meet the HPMH Maternal Health Treatment team:
Is Psychiatric Medication Safe During the Peripartum Period?
Many pregnant / postpartum patients are concerned about utilizing psychiatric medication during this period. However, there are several safe options, and the benefits of taking medicines may outweigh the risks of such treatment. 
Whenever possible, schedule an appointment with a psychiatric provider that specializes in maternal health who will work with you to make decisions that you can feel good about. 
Schedule Your Appointment
Contact Us
About Harbor Psychiatry & Mental Health
We believe outstanding healthcare is delivered when we merge the science of medicine with the compassion of our hearts. We refer to this as "head and heart together," inspiring constant improvement and lasting success.
Psychiatrists Orange County CA
Psychologists Orange County CA