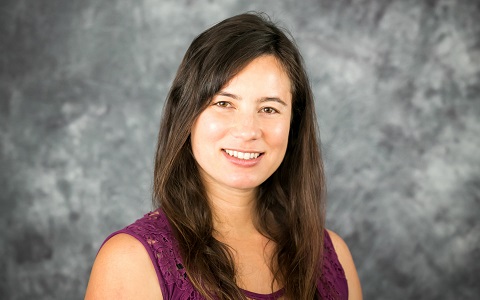 Erin Benesch, DO
Psychiatrist
Child & Adolescent Specialist
Erin Benesch, DO
Dr. Erin Benesch is double Board  Certified in Child & Adolescent and Adult Psychiatry. She provides treatment for a wide range of complex mental health issues in children, adolescents, and young adults using medications, psychotherapy, and other alternative modalities of treatment. Dr. Benesch believes in the optimization of medication management while minimizing polypharmacy and addictive medications. She strongly encourages comprehensive mental health treatment in a collaborative model with therapists practicing primary evidence-based intervention.
Dr. Benesch completed her adult psychiatry residency at the University of California, Los Angeles (UCLA Harbor), and completed further subspecialty fellowship training at UCLA Harbor. While at UCLA, Dr. Benesch had the opportunity to work with well-known experts in the field of Adult and Child/Adolescent Psychiatry and became very knowledgeable in the most advanced methods for the treatment of difficult to manage psychiatric conditions including autism spectrum disorder, pervasive developmental disorders, depressive and anxiety disorders, and bipolar spectrum disorders. 
Dr. Benesch completed medical school with Dean's List Honor and graduated in the top 10% of her class at the Western University of Health Sciences. She completed her bachelor's degree in Neurobiology and Behavior at the University of California, Irvine.
Prior to joining Harbor Psychiatry & Mental Health, Dr. Benesch worked at "Newport Academy," a teen residential treatment center program that specializes in a higher level of care for substance abuse and addiction disorders. Dr. Benesch also works closely with the underserved population at community-based clinics in Orange and neighboring communities. 
.
About Harbor Psychiatry & Mental Health
We believe outstanding healthcare is delivered when we merge the science of medicine with the compassion of our hearts. We refer to this as "head and heart together," inspiring constant improvement and lasting success.
Psychiatrists Orange County CA
Psychologists Orange County CA