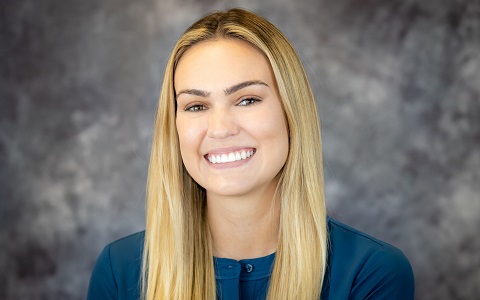 Chelsea Galdo, PA-C
Physician Assistant
Chelsea Galdo, PA-C
Chelsea Galdo completed her undergraduate studies at the University of San Diego, where she majored in Behavioral Neuroscience. Throughout her time at USD, she developed a passion for the field of psychiatry and the neurobiological mechanisms that underly human behavior and mental health disorders. While obtaining her undergraduate degree, she worked at the Center for Health and Wellness on campus, where she remained actively involved in promoting the significant importance of mental health in a person's wellbeing. Following this, she completed her Master's of Medical Science degree in Physician Assistant Studies at Chapman University in Irvine, California. Chelsea continues to educate herself in the evolving field of psychiatry and feels it's imperative to do so. 
Chelsea employs a patient-centered approach that considers the overall health and wellbeing of each individual patient. She makes a point to emphasize the significance of a patient's active involvement in their own care and empowers patients to make informed decisions regarding their own treatment plans. She believes in individualizing every patient's care based on their own personal goals coupled with evidence-based research. Chelsea recognizes the value of integrating both psychopharmacology and psychotherapy in a patient's treatment to achieve optimal results. 
Chelsea's empathetic and pleasant nature combine to offer a safe space for patients from all walks of life.
About Harbor Psychiatry & Mental Health
We believe outstanding healthcare is delivered when we merge the science of medicine with the compassion of our hearts. We refer to this as "head and heart together," inspiring constant improvement and lasting success.
Psychiatrists Orange County CA
Psychologists Orange County CA