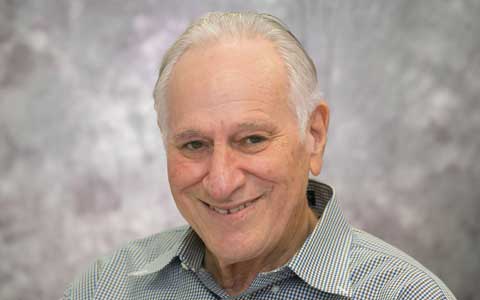 Harrell Reznick, Ph.D.
Psychologist
Harrell Reznick, Ph.D.
Dr. Harrell Reznick has over 35 years of experience in psychotherapy, psychological testing, expert consultation, teaching and research. As a licensed clinical psychologist specializing in psychological testing, Dr. Reznick performs more detailed evaluative reports for those in need of any diagnostic clarification. Dr. Reznick has been conducting expert evaluations for patients referred for, personality analysis, ADD/ADHD testing, neuropsychological evaluations, and Autism testing.
Dr. Reznick received a B.A. in psychology at UCLA and UC Berkely. He went on to complete a Masters (M.A.) in Experimental Psychology at the University of Arizona. Subsequently, he received a Ph.D in Child Psychology. After completion of his doctoral degree, he began an externship program at the V.A. in Tucson Arizona.
Dr. Reznick has a broad range of experience in both clinical and consultation work. Dr. Reznick has assisted as an expert consultant for a multitude of organizations including Wylie Center Autism Intervention Program, O.C. Children & Youth Services, and O.C. Community Hospital. Starting 2014 he assisted as a "Panel Qualified Medical & Psyhcological Examiner (CMQE) " in the resolution of workmen's compensation disputes.
Between 1978 and 2004 Dr. Reznick worked at his private practice where he provided individual, group, marital and family therapy with children, adolescents and adults. His broad range of clinical experience range from hospital consultation liason at College Hospital and Long Beach Memorial Center. For several years Dr. Reznick worked soley with children and adolescnts at Pomona Valley Health Center.
Additionally, he was program manager at Pacific Clinics Children's Outpatient Clinic and clinical director at Calabasas Residential Treatment Center. There he developed and supervised the implementation of behavioral treatment programs for child and adolescent residents. Dr. Reznick also has academic supervisorial experience and served as supervisor of graduate students for Ph.D and MFT licensure at several training sites including Long Beach Memorial Medical Center, Bellwood Health Center, and Pacific Clinics in Orange. At these sites clinical sites and several others, he provided training for graduate students and mental health professionals.
Dr. Reznick's research experiences ranges from eating and anxiety disorder behaviors, effects of developmental changes in children, and auditorial memory processing. He has several publications, manuscripts and public presentations on these and other research projects.
Dr. Reznick has professional affiliations with Orange County PsychologIcal Association (OCPA) and has served on the Orange County Psychosocial Ethics Committee.
About Harbor Psychiatry & Mental Health
We believe outstanding healthcare is delivered when we merge the science of medicine with the compassion of our hearts. We refer to this as "head and heart together," inspiring constant improvement and lasting success.
Psychiatrists Orange County CA
Psychologists Orange County CA