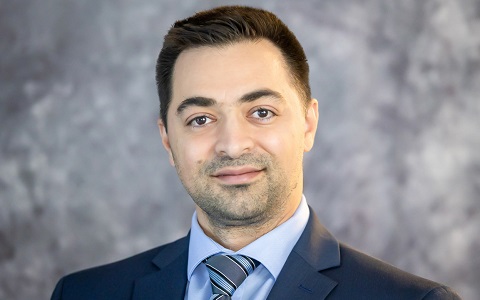 Aidin Tajbakhsh, Ph.D.
Psychologist
Aidin Tajbakhsh, Ph.D.
Dr. Tajbakhsh approaches counseling and psychological services with a core belief that empowering individuals to explore their values and to take a more active role in their life through collaborative and empathetic psychotherapy is the key ingredient to any mental health recovery. He shares this idea with many contemporary psychologists and philosophers that pursuing happiness through eliminating all life's pains and sufferings is like chasing a mirage, leading to even greater suffering and helplessness. Since every individual is unique in their subjective experience of the world, rather than being a teacher or leader showing you the way, Dr. Tajbakhsh will be a co-traveler in your journey towards a better and more fulfilling life.
In 2008 Dr. Tajbakhsh went on to complete a Bachelor of Science Degree in Psychology at Eastern Mediterranean University, Turkish Republic of Northern Cyprus. He then went to Central China Normal University to complete a Master of Education Degree in Educational Psychology where he conducted research on factors affecting the bilingual ability of individuals. In 2015 he went to the California School of Professional Psychology | Alliant International University, San Diego to first complete his Master of Arts Degree in Clinical Psychology and then completed his Ph.D. Degree in Clinical Psychology in 2021 at CSPP | AIU, San Diego.
Right before his graduation, Dr. Tajbakhsh have been doing his Doctoral Internship at the Northern Arizona University's Counseling Services (NAU CS), Flagstaff, Arizona, where he encountered a variety of mental health issues and services within the college population, including the struggle with social justice, diversity, depression and anxiety, trauma, eating disorder, and the substance use. Prior to his internship, he was working at a residential clinic for three years serving a variety of clients, including the low SES and homeless population.
Throughout his clinical and academic experience and during his internship, Dr. Tajbakhsh took several comprehensive pieces of training in the mindfulness-based cognitive behavioral therapy, also known as third-wave psychotherapies, particularly in the Acceptance and Commitment Therapy (ACT) (such as ACT Immersion, ACT in Practice, FACT) and was offering to counsel mostly using the ACT modality. Also, Dr. Tajbakhsh is a board-certified in biofeedback (BCB) by the Biofeedback Certification International Alliance and I had his didactic training in qEEG/Neurofeedback by the Stens academy. In addition, He is a certified technician in Transcranial Magnetic Stimulation (TMS) by the NeuroStar Clinical Training. Dr. Tajbakhsh's multicultural-multilingual background is another asset, particularly in Southern California (he is a Turkish-Persian-American, and speaks Mandarin in addition to Farsi and Turkish). Dr. Tajbakhsh is currently working under the direct supervision of Dr. Dina Zayat as part of the postdoctoral requirements for his licensure.
About Harbor Psychiatry & Mental Health
We believe outstanding healthcare is delivered when we merge the science of medicine with the compassion of our hearts. We refer to this as "head and heart together," inspiring constant improvement and lasting success.
Psychiatrists Orange County CA
Psychologists Orange County CA