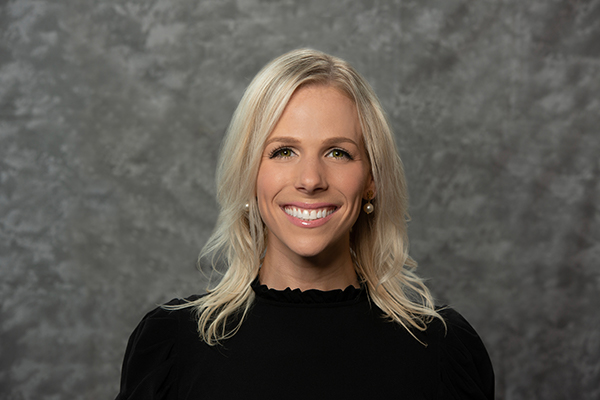 Kristen G. Riedle, Ph.D.
Clinical Psychologist
Kristen G. Riedle, Ph.D.
Kristen G. Riedle, PhD is committed to providing empirically supported psychological intervention and assessment. She is trained in such evidence-based modalities as Behavioral Activation, Motivational Interviewing, Interpersonal Psychotherapy, Cognitive Behavioral Therapy, Exposure Therapy, Unified Protocol for the Treatment of Emotional Disorders, Dialectical Behavior Therapy, and Acceptance and Commitment Therapy.
Dr. Riedle earned her undergraduate degree at the University of Wisconsin where she was recognized for her research in social and personality psychology. After completing her undergraduate degree, Dr. Riedle joined a cognitive research team at Temple University to examine first-onset bipolar disorder in adolescents. She concurrently collaborated with the University of Pennsylvania Positive Psychology Center to study resiliency and posttraumatic growth.
Dr. Riedle received her graduate degree at the University of Iowa where she specialized in perinatal mood disorders and eating disorders during pregnancy. During graduate school, Dr. Riedle gained extensive clinical training across diverse settings, including court-mandated therapy within the Department of Corrections, hospital-based group and couples therapy, telephone coaching for postpartum depression through the Department of Veterans Affairs, and psychological assessment for learning disorders and attention-deficit/hyperactivity disorders.
Dr. Riedle completed her clinical internship and postdoctoral fellowship at Indiana University School of Medicine where she provided short-term behavioral health services within an integrated primary care clinic. While on internship, Dr. Riedle also supported families on the pediatric oncology unit and gained assessment experience with pre-transplant heart, lung, and kidney patients.
Dr. Riedle's approach to case conceptualization is individualized based on each patient's goals, and she selects material across therapeutic modalities to best address these goals. Dr. Riedle strongly believes that collaboration and clear communication are essential for effective therapy.
About Harbor Psychiatry & Mental Health
We believe outstanding healthcare is delivered when we merge the science of medicine with the compassion of our hearts. We refer to this as "head and heart together," inspiring constant improvement and lasting success.
Psychiatrists Orange County CA
Psychologists Orange County CA