Mental disorders and depressive tendencies are emerging in children and teens more commonly than ever before. These emotional issues can have significant effects on critical developmental processes that are important for adolescents as they grow into maturity. If real mental issues are left unresolved, children are much more likely to develop more complicated psychological disorders such as anxiety or health issues such as immune disorders. This is why seeking child psychiatry services at the first signs of mental issues is important. The sooner the problem is identified, the better the chance of healthy progress.
What To Look For:
Being able to properly identify any real issues that your child may be experiencing can be very helpful in knowing if you should be seeking out proper treatment. Some of the most common risk factors to watch out for in children include:
Verbal or physical aggression
Destruction of property
Defiant and oppositional behaviors
Self-harm
Distancing and social isolation
These risk factors are all signs that psychiatric interventions should be considered in order to curb the issues before they progress.
What To Expect: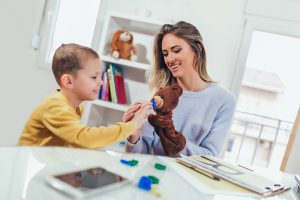 During your first visit, the doctors will carefully review your child's medical history and warning signs to try and understand what may be the root cause of the mental issues they are going through. After this, you can expect to have a friendly discussion regarding your child's family and medical history as well as different aspects of your lifestyle. The conversation is always open, friendly, understanding, and free of judgment.
Treatment Options
The team at Harbor Psychiatry is committed to providing a comprehensive "family systems approach" and works in conjunction with the family while understanding cases from a psychodynamic perspective. Treatment interventions include psychodynamic, cognitive-behavioral, and family systems strategies. After the initial consultation and discussion, the doctors will design a personalized treatment plan based on their findings using proven intervention methods. Depending on the results, the doctor will prescribe a combination of conversation-based cognitive treatment along with medication support to increase the effectiveness of the treatment.
Meet Dr. Kuechle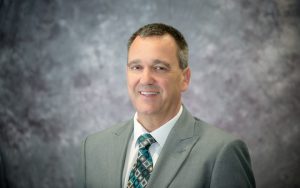 Ralph G. Kuechle, Ph.D. is a Child and Adolescent Clinical Psychologist who specializes in treating children and their families who may be struggling with mood and behavioral issues. He received his doctorate from the California School of Professional Psychology (CSPP) at the Los Angeles campus of Alliant International University in Alhambra, California in 2006 (APA Approved Clinical Ph.D. Program).
Dr. Kuechle has extensive experience in crisis intervention, psychological assessments, and psychotherapy. His special area of expertise includes working with children and adolescents who exhibit severe behavior disturbances such as verbal and physical aggression, destruction of property, resistance to authority (oppositional and defiant behaviors), and self-injurious behaviors. Dr. Kuechle takes a "family systems approach" and works in conjunction with the family while conceptualizing cases from a psychodynamic perspective.
Why Us?
The experienced and compassionate psychiatric doctors at Harbor Mental Health believe in improving access to much needed behavioral health services while making the process approachable and transparent for families. Harbor Psychiatry understand the impact that mental disorders can have on your family, and is why they place such heavy importance on personally-tailored treatment plans that are designed thoughtfully and based on only the most proven and research-backed methods. You can trust that our team of caring psychiatrists can help your child adopt healthier thought patterns and come to terms with the issues they are dealing with.
Insurance Plans:
Please check the list of insurance providers that we are in-network with and be sure to contact us if you have any questions.
TelePsych:
Harbor Mental Health is proud to offer TelePsych sessions. Please be sure to contact us if you have any questions.