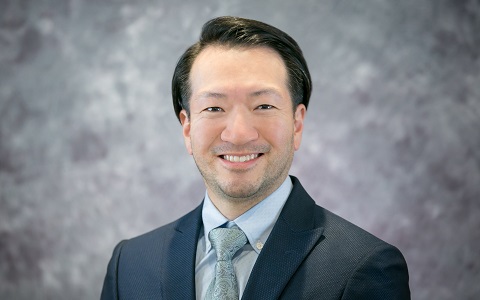 Danichi Yoshida, PA-C
Physician Assistant
Geriatric Specialist
Danichi Yoshida, PA-C
Danichi Yoshida, PA-C has recently relocated from the Pacific Northwest Peninsula in Washington State where he had been serving as an outpatient psychiatric provider in the community mental health setting for approximately 4 years. He joined Harbor Psychiatry in November of 2020 and chose them due to their emphasis on inclusion and providing treatment to people of all backgrounds.
His experience in psychiatric diagnoses and medication management include the acute and chronic treatment of symptoms related to Major Depressive Disorder, Generalized Anxiety, Bipolar Disorder, ADHD, PTSD, Personality Disorders, Substance Use Disorders, Schizophrenia, Schizoaffective Disorder, and Insomnia.
Prior to transitioning to psychiatry, he worked in the geriatric inpatient/long-term care setting, where he developed astute and safe practices in managing medications and treating chronic illness in complex older adults. He spent time in long term dementia care facilities where he developed an interest in caring for patients with severe stage dementia, in particular, treating/managing the behavioral disturbances that may accompany.
He received his training at the Idaho State University Physician Assistant Program, where his clinical experiences in rural medicine nurtured a philosophy of holistic healing for mind and body. Part of his inpatient psychiatric training was in mindfulness-based relaxation therapy for the older adult population where he guided patients through basic teachings and breathing practices to develop coping strategies and self-awareness towards their ailments. He is a natural conversationalist and believes in the therapeutic nature of good discussions and positive thoughts.
With an emphasis on safety and minimizing medication side effects, he is a careful practitioner of medicine and believes the patient should be educated as much or even more about medication than the prescriber ordering them.
On a personal level growing up in the Northwest Suburbs of Cook County Illinois, he is an avid Chicago sports supporter and enjoys the outdoors, running, golfing, fishing, and a good conversation with strangers and friends alike.
.
About Harbor Psychiatry & Mental Health
We believe outstanding healthcare is delivered when we merge the science of medicine with the compassion of our hearts. We refer to this as "head and heart together," inspiring constant improvement and lasting success.
Psychiatrists Orange County CA
Psychologists Orange County CA