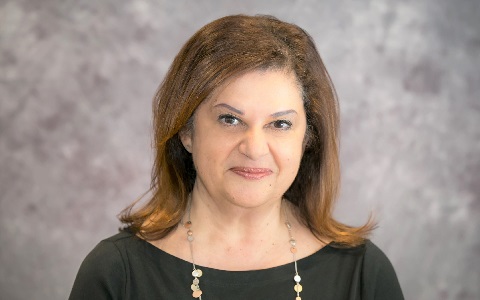 Dina Zayat, Psy.D.
Psychologist
Dina Zayat, Psy.D.
Dr. Dina Zayat has practiced over 25 years, working with children, adolescents, and adults in individual psychotherapy as well as couples, family and group therapy. Dr. Zayat has had training in many Evidence-Based Practices like Dialectical Behavioral Therapy, Trauma-Focused Cognitive Behavioral Therapy, and Motivational Interviewing. She strives to help patients reach their potential by empowering them to take control of issues in their lives that may have seemed daunting or insurmountable.
Dr. Zayat has held supervisory and teaching positions at Western Youth Services and College Hospital. For the past 12 years, she has been a supervisor and director at South Coast Community Services, a mental health clinic in Huntington Beach. In this position, she supervised therapists and students, many who have since graduated and have successful practices, and are in leadership positions as professors or supervisors. Before that, she worked for many years in community mental health clinics or private practice settings successfully helping individuals, couples, and families improve their lives and grow as healthy and striving members of their communities. Dr. Zayat also has two years of experience with neurological testing at the VA hospital in Long Beach and has supervised students in psychological testing for many years.
Dr. Zayat received a doctorate degree in clinical psychology at the California School of Professional Psychology, San Diego. She had completed a dissertation on " Adolescent Substance Abuse Treatment in Psychodynamic Group Psychotherapy." She also holds a masters degree in Clinical Psychology from
Pepperdine University.
About Harbor Psychiatry & Mental Health
We believe outstanding healthcare is delivered when we merge the science of medicine with the compassion of our hearts. We refer to this as "head and heart together," inspiring constant improvement and lasting success.
Psychiatrists Orange County CA
Psychologists Orange County CA