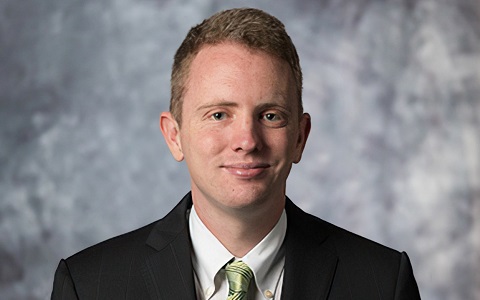 Kiefer Greenspan, MD
Psychiatrist – Supervising Physician
Kiefer Greenspan, MD
Dr. Greenspan is a member of the American Psychiatric Association and the American Medical Association. He takes an evidence-based and patient-centered approach to treatment, with clinical interests including medical decision making, treatment-resistant depression, and obsessive-compulsive disorder. He has extensive experience treating depressive disorders, anxiety disorders, PTSD, ADHD, bipolar disorder, schizophrenia, and many others. Originally from Laguna Niguel and a graduate of Dana Hills High School, he is passionate about providing psychiatric care for those in the Orange County community where he grew up.
He completed his undergraduate degree in Biology at UCLA, where he graduated magna cum laude and was selected into the Phi Beta Kappa society. He graduated from the University of Pittsburgh School of Medicine, a top-ranked medical school with the number one NIH-funded department of psychiatry in the country. He then completed his residency training in Chicago at the University of Illinois, a public healthcare system where he gained excellent clinical experience treating the most underserved and severely ill patients in Chicago within the city's highest NIH funded department of psychiatry.
Dr. Greenspan is published in several peer-reviewed journals on diverse topics in psychiatry ranging from circadian rhythm abnormalities in bipolar disorder to structural neuroimaging endophenotypes, has presented his research at conferences across the country, and has experience writing review questions for the American Board of Psychiatry and Neurology licensing exam.
In his free time, he enjoys watching his favorite basketball teams (the Lakers and UCLA), playing music, and spending time with his dog.
About Harbor Psychiatry & Mental Health
We believe outstanding healthcare is delivered when we merge the science of medicine with the compassion of our hearts. We refer to this as "head and heart together," inspiring constant improvement and lasting success.
Psychiatrists Orange County CA
Psychologists Orange County CA