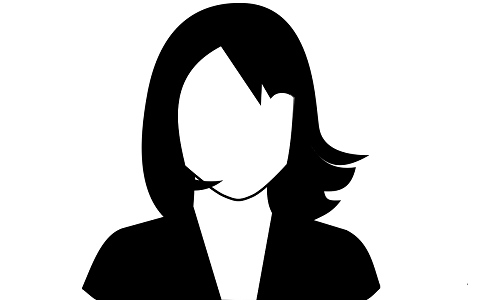 Arezoo Esfahani, Ph.D.
Psychologist
Arezoo Esfahani, Ph.D.
Dr. Esfahani is a bilingual (English/Farsi) and multicultural Licensed Clinical Psychologist. She has over 10 years of training, and experience in her field. She received her BA from the California State University of San Marcos and earned her Master's and Doctorate degree in clinical psychology from APA accredited Alliant International University.
Dr. Esfahani has experience providing bilingual services to teens, adults, older adults, families, and couples in a variety of settings including community mental health, inpatient/outpatient, and college counseling settings. She began her clinical work at South Bay Guidance Center and Sharp Mesa Vista's Cognitive Behavioral Therapy Intensive Outpatient Program, and completed an APA-approved Pre-doctoral and post-doctoral internship at Institute for Multicultural Counseling and Education Services.
Dr. Esfahani provides Individual, couples, and family therapy for teens, adults, and older adults, and specializes in the treatment of depression, anxiety, grief and loss, identity conflict, trauma, anger management, emotion dysregulation, perfectionism, substance use, and difficult life transitions. She helps clients find their inner resiliency by using an integrated approach which includes evidenced-based therapy centered on the following frameworks: psychodynamic, Cognitive Behavioral, Dialectical-Behavioral, Acceptance and Commitment, and Mindful Self-Compassion therapy.
Dr. Esfahani believes that everyone has the capacity for truly positive change. She value the complexity of people's unique diverse backgrounds and life values/goals and uses these to guide treatment to help clients reach their maximum potential. Her goal is to help her patients understand their past and develop new ways of dealing with life challenges to create a healthier present. She believes that the best therapy is done when the client and therapist have a strong working relationship. Developing a safe, trusting relationship and working collaboratively creates an environment in which this change can happen more quickly and effectively. She views herself as a caring change agent ready to facilitate the process in a beneficial and meaningful way.
About Harbor Psychiatry & Mental Health
We believe outstanding healthcare is delivered when we merge the science of medicine with the compassion of our hearts. We refer to this as "head and heart together," inspiring constant improvement and lasting success.
Psychiatrists Orange County CA
Psychologists Orange County CA