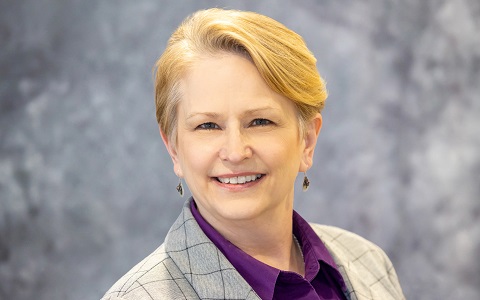 Cynthia Nakoski, Psy.D.
Psychologist
Cynthia Nakoski, PsyD.
Dr. Cynthia (Cyndi) Nakoski, Psy.D., is a licensed psychologist whose passion is assisting people with healing from traumatic/stressful experiences. Whether it be a sudden health crisis, a traumatic event, loss of a loved one, or any other traumatic/stressful experience that causes life to unravel, Dr. Nakoski's vast experience with trauma work has solidified her understanding that finding healthy ways to cope and strengthen is possible. 
Dr. Nakoski's goal is to help people learn how to find peace within themselves and feel whole and safe. Her approach is holistic, integrating bio-psycho-social-spiritual treatments. Dr. Nakoski specializes in the treatment of chronic pain, health challenges, depression, anxiety, PTSD, and co-occurring addiction issues. Since no single approach is right for every individual, Dr. Nakoski will meet you where you are and utilize a variety of modalities including Cognitive Behavioral Therapy, Acceptance and Commitment Therapy, Mindfulness-Based Stress Reduction, and Gestalt Therapy. She is trained in both Eye Movement Desensitization and Reprocessing (EMDR) and biofeedback. 
Dr. Nakoski also has experience in Brain-Based, Behavioral Medicine Assessment and Treatment working within a multidisciplinary treatment team and can communicate effectively with your medical team to aid in whole person care. Dr. Nakoski has training in neuropsychological assessment, pre-surgical spinal cord stimulator and bariatric surgery evaluations, psychological assessments, and evidence-based psychotherapy to a culturally diverse client base within inpatient and outpatient settings. 
Dr. Nakoski has held director and program management positions and was key to the development, implementation, and ongoing management of Medication-Assisted Treatment (MAT) substance use multidisciplinary programs in community-based and Indian Health clinics. She has supervised graduate and postdoctoral psychology interns in traditional therapy, integrated care, neuropsychological assessment, and MAT programs. 
Dr. Nakoski graduated with her Bachelor of Arts in Psychology and Social Behavior from the University of California, Irvine. She went on to complete her Master's degree and Doctor of Psychology with a specialization in Health Psychology from Loma Linda University. Dr. Nakoski is a Lean Six Sigma Blackbelt and has ten plus (10+) years of experience as a Program/ Project Manager.
About Harbor Psychiatry & Mental Health
We believe outstanding healthcare is delivered when we merge the science of medicine with the compassion of our hearts. We refer to this as "head and heart together," inspiring constant improvement and lasting success.
Psychiatrists Orange County CA
Psychologists Orange County CA