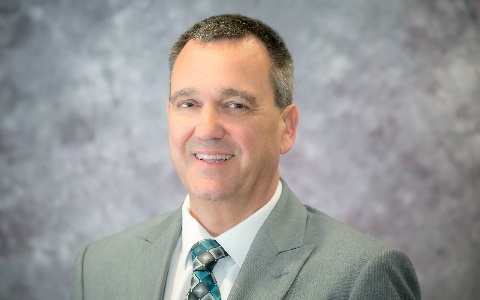 Dr. Ralph Kuechle, Ph.D.
Psychologist
Dr. Ralph Kuechle, Ph.D.
Ralph G. Kuechle, Ph.D. is a Child and Adolescent Clinical Psychologist who specializes in treating children and their families who may be struggling with mood and behavioral issues. He received his doctorate from the California School of Professional Psychology (CSPP) at the Los Angeles campus of Alliant International University in Alhambra, California in 2006 (APA Approved Clinical Ph.D. Program).
Dr. Kuechle has extensive experience in crisis intervention, psychological assessments, and psychotherapy. His special area of expertise includes working with children and adolescents who exhibit severe behavioral disturbances such as verbal and physical aggression, destruction of property, resistance to authority (oppositional and defiant behaviors), and self-injurious behaviors. Dr. Kuechle takes a "family systems approach" and works in conjunction with the family while conceptualizing cases from a psychodynamic perspective. Treatment interventions include psychodynamic, cognitive-behavioral, and family systems strategies. He has worked in residential and community-based programs as Therapeutic-Behavioral Services (TBS) Coach (2002-2007), Psychotherapist (2004-2010), Crisis Responder (2006-2010), and Program Director (2008-2011) for a contractor agency in Orange County, South Coast Community Services. TBS is a crisis intervention for Children and Youth Services (CYS) in Orange County as part of the Behavioral Health Services (BHS) at the Orange County Health Care Agency (OCHCA). Dr. Kuechle has completed a Practicum and 3 Internships (2 pre-doc and 1 post-doc) as Psychometrist and Psychotherapist with the Acquired Brain Injury (ABI) Program at Coastline Community College (CCC), Providence Community Services (PCS) Outpatient Clinics, and the Clinical Evaluation and Guidance Unit (CEGU), CYS, BHS, OCHCA, in Orange County.
Dr. Kuechle is a co-facilitator of the courses on "Ecopsychology" and "Adventure Therapy" as part of the curriculum of both clinical doctorate programs (Psy.D. and Ph.D.) at the California School of Professional Psychology (CSPP) at Alliant International University, Los Angeles, CA. Dr. Kuechle has published studies on exploratory and educationally based cognitive retraining programs in adults with brain injuries. He has also presented his work at the 26th Annual Conference of the National Academy of Neuro-psychology at the San Antonio Marriott Rivercenter in San Antonio, Texas, October 25-28, 2006. Dr. Kuechle is a member of the American Psychological Association (APA) and its Divisions 12 (Society of Clinical Psychology), 40 (National Academy of Neuropsychology), and 52 (International Psychology). He is also a member of APA's California Psychological Association (CPA) and its local chapters Los Angeles County Psychological Association (LACPA) and Orange County Psychological Association (OCPA). Dr. Kuechle served on the OCPA Board of Directors as Treasurer during the 2012-2013 year and as President during the 2013-2014 year. He was holding the position of Past President during the 2014-2015 year and has remained a member of the OCPA Executive Committee as current Treasurer during the 2015-2020 years.
About Harbor Psychiatry & Mental Health
We believe outstanding healthcare is delivered when we merge the science of medicine with the compassion of our hearts. We refer to this as "head and heart together," inspiring constant improvement and lasting success.
Psychiatrists Orange County CA
Psychologists Orange County CA