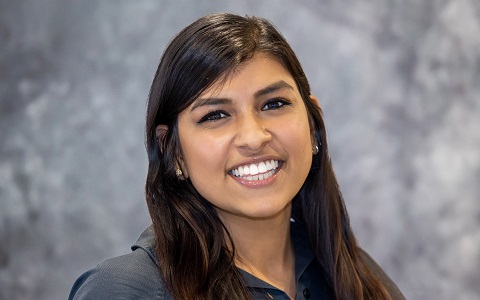 Nimisha Jain, PA-C
Physician Assistant
Nimisha Jain, PA-C
Nimisha Jain completed her undergraduate studies at The University of Texas at Austin where she earned her bachelor's degree in Biological Sciences and a minor in Sociology. At UT, she first fostered a love for learning about the human mind in various psychology and sociology courses. She continued her education and earned her Masters in Physician Assistant Studies at The University of Texas Medical Branch in Galveston, TX. During her time at UTMB, she worked as her cohort's AAPA student representative and spent many hours volunteering at student-run health clinics counseling patients on achieving healthier lifestyles.
Nimisha strives to build a trusting patient-provider relationship and is dedicated to patient-centric care by employing an empowering approach using motivational interviewing with her clients. She believes in an individualized plan for each patient by incorporating their own treatment goals into their care. She uses a symptom-targeting approach and takes into consideration a patient's pharmacogenetics, treatment history, and biosocial factors. She encourages each patient to be proactive in their health via lifestyle modifications and engaging in psychotherapy.
When she is not caring for patients at Harbor Psychiatry & Mental Health, she can be found enjoying the outdoors or painting mandalas.
About Harbor Psychiatry & Mental Health
We believe outstanding healthcare is delivered when we merge the science of medicine with the compassion of our hearts. We refer to this as "head and heart together," inspiring constant improvement and lasting success.
Psychiatrists Orange County CA
Psychologists Orange County CA