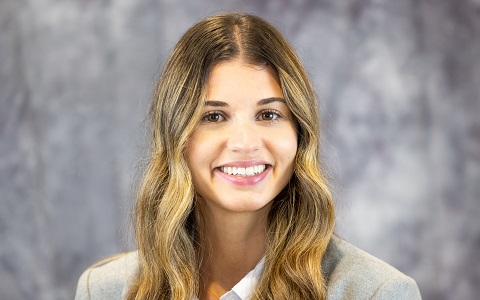 Olivia DeFilippo, PMHNP-BC
Psychiatric Nurse Practitioner
Eating Disorders Specialist
Olivia DeFilippo, PMHNP-BC
Olivia is a board-certified Psychiatric Mental Health Nurse Practitioner who specializes in the treatment of eating disorders, obsessive-compulsive disorder, and psychosis for children, adolescents, and adults. Olivia is committed to working alongside her patients to create an individualized treatment plan that includes psychopharmacology and psychotherapy. Olivia incorporates mindfulness, lifestyle modifications, and nutrition into her medical practice.
Olivia completed her Bachelor of Science in Nursing from James Madison University in Harrisonburg Virginia. Olivia then continued her education and graduated with her Master's in Nursing from Regis College in Wellesley Massachusetts. During her education, Olivia received specialized training in psychopharmacology from Harvard University-educated physicians. Under preceptorship, Olivia received additional education in cognitive behavioral therapy (CBT) and eye movement desensitization and reprocessing (EMDR).
Her training includes residential eating disorder treatment and inpatient psychotic disorders. Olivia believes in a comprehensive and collaborative approach while caring for her patients. She creates a welcoming environment for her clients and believes that successful treatment is achieved through a holistic model of spiritual, social, emotional, and physical factors.
When she is not actively caring for her clients she can be found spending time outdoors, drinking smoothies and reading.
About Harbor Psychiatry & Mental Health
We believe outstanding healthcare is delivered when we merge the science of medicine with the compassion of our hearts. We refer to this as "head and heart together," inspiring constant improvement and lasting success.
Psychiatrists Orange County CA
Psychologists Orange County CA