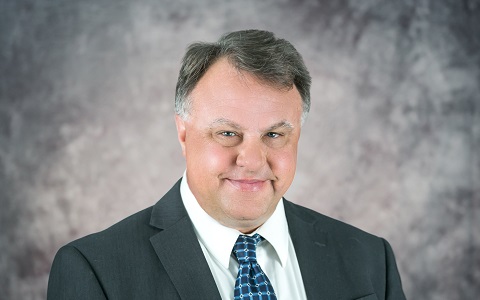 Scott Nelson, Psy.D.
Psychologist
Scott Nelson, Psy.D.
Success in therapy treatment can only be built upon a foundation of empathy, genuineness, rapport, and trust.  A high-quality personal relationship between patient and therapist is the most predictive factor for achieving positive change, because that bond creates the conditions for targeted therapy interventions to achieve their goals.
Dr. Nelson's therapeutic approach begins with this principle in mind for every patient.  Depression, anxiety, ADHD and executive functioning impairments, learning difficulties, relationship turmoil, personality disorders, and co-occurring substance use issues are among the most common issues Dr. Nelson works with.  Dr. Nelson incorporates multiple intervention modalities, but most often employs Cognitive-Behavioral Therapy (CBT) and psychodynamic techniques.  Individual therapy with adults, teens, and adolescents is his current primary area of focus.
Dr. Nelson earned his B.A. in Psychology from Chapman University in Orange, California, and his Psy.D. in Clinical Psychology at the California School of Professional Psychology at Alliant International University, Los Angeles.  Pre-doctoral experience included internship turns at Providence Community Services, South Coast Children's Society, and the Neurobehavioral Testing Unit of the Orange County Health Care Agency.  Before enrolling in his doctoral program, Dr. Nelson worked in the non-profit mental health sector in Orange County, CA as a Therapeutic Behavioral Specialist (TBS) for adolescents and teens. 
Prior to joining the Harbor Psychiatry team, he has offered psychological services in private practice in Newport Beach and Costa Mesa, at First Step Counseling and South Coast Family Services in San Pedro, and at Chiron Psychological in Yorba Linda. In addition to psychotherapy services, Dr. Nelson has extensive background in psychological testing and evaluation, which allows him to bring strong diagnostic and case conceptualization skills to his therapy work.  Dr. Nelson's professional affiliations include service on the Executive Committee for the Orange County Psychological Association (OCPA) as 2018 President; Dr. Nelson served previously as 2013-14 OCPA Treasurer and 2015-16 Secretary.  He is also a member of the California Psychological Association (CPA).
About Harbor Psychiatry & Mental Health
We believe outstanding healthcare is delivered when we merge the science of medicine with the compassion of our hearts. We refer to this as "head and heart together," inspiring constant improvement and lasting success.
Psychiatrists Orange County CA
Psychologists Orange County CA